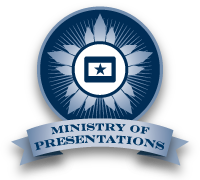 THE FIREPOWER IN YOUR CORNER.

Marco Fleseri
Managing Partner
With nearly two decades of experience, Marco helps clients — from small businesses to global agencies — win business and sell ideas via effective presentations. Partnering with the key stakeholders from inception to the final meeting, Marco ensures that the story you want to tell is concise, beautifully supported with appropriate visuals, well written, and confidently delivered.
Marco has provided services for Ogilvy & Mather, Ogilvy Public Relations, OMD/Omnicom Media Group, Leo Burnett, GolinHarris and other agencies, and worked on a wide portfolio of B2B and consumer brands including American Family Insurance, ACT, CDW, Coca-Cola, Jim Beam, Kimberly-Clark, Kraft, UPS and Unilever.

Sparky Wilson Rose
Managing Partner
With a 20-year history in cutting-edge media design, Sparky designs and oversees a wide range of deliverables, with a focus on presentations and motion graphics, mobile, digital/interactive, strategic marketing and brand identity.
As a co-founder of Indigo Group Omnimedia, a 3D modeling and rendering boutique in the mid-1990s, he provided creative direction for Tele-TV, the world's first commercial video-on-demand service, which was backed by Bell Atlantic, Nynex, Pacific Telesis and Creative Artists Agency. Under Sparky's direction, the firm was sold to a "Big 6" interactive consulting firm. Shortly thereafter, Sparky helped create interactive television prototypes for the Discovery Digital Networks.
Sparky has established himself as a thought leader in business segments including television, interactive media, and litigation media. Most recently, he has provided services to DDB, BBDO, Ogilvy & Mather, August Jackson, DirecTV, Fox Sports Networks and Edelman, for brands including UPS, Pinnacle Vodka, Casa Sauza Tequila, Crown Imports, Accenture, 20th Century Fox, Universal Pictures, NeighborGoods and Terry Hines and Associates. He has also provided art direction for film production clients include Solid Ground Films, Fuchsia Films, Life Stories Movie and Rock Creek Media.
Gregg Wallace
VP, Account Director
With over 25 years of experience in sales leadership, Gregg brings a wealth of industry knowledge to the Ministry team. His expertise includes consumer brands as well as B2B, and his consultative approach has made him invaluable to clients. He also has an extensive agency background having worked in two parallel industries: advertising and sales promotion. This unique experience makes him an especially strong and effective partner for clients.
Gregg has worked closely with companies of all sizes, including Fortune 500 names such as Kimberly-Clark, Kellogg Co., Nestle Purina, Johnson & Johnson, Church & Dwight, and News America.
© 2014 Ministry of Presentations. All rights reserved.